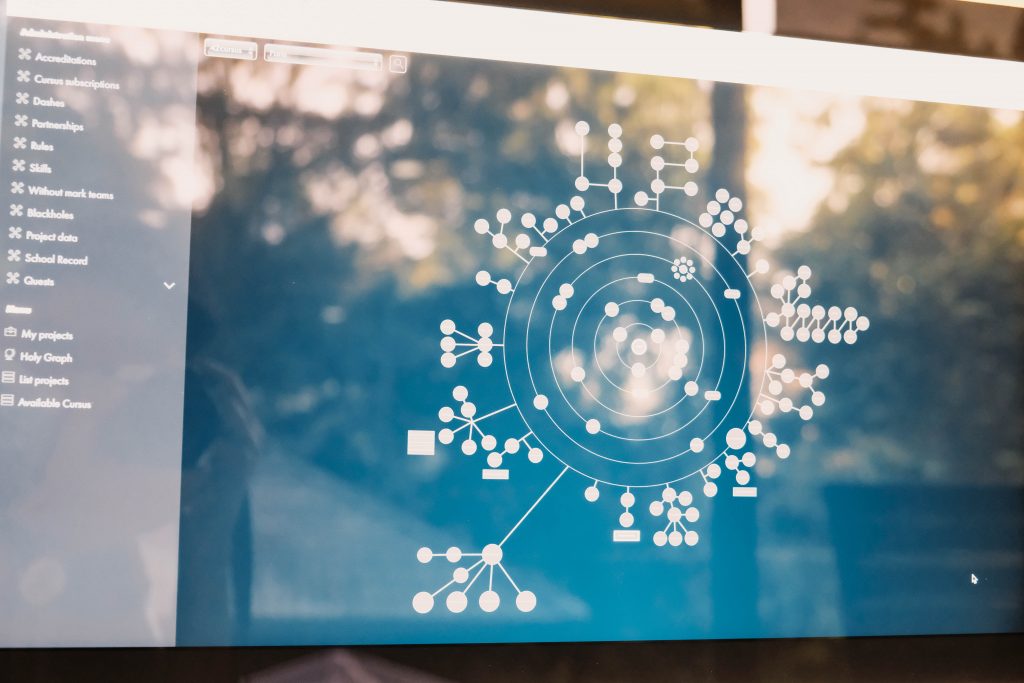 THE SOURCE CODE
What makes 42 such a unique, innovative programming school that meets the market's needs while disrupting education?
NO LECTURES. NO TEACHERS. NO CLASSES.
Thanks to its innovative teaching methods, 42 is able to offer training par excellence without resorting to lectures. The pedagogical staff are available to help the students find their own solutions. In order to progress at 42, you have to work in groups, lean with the community to overcome challenges and then, share your experience with your peers. You don't learn programming by copying algorithms on paper!
PROJECT BASED LEARNING
At 42, students are responsible for their own success within a 100% practical curriculum. Surpassing oneself is the only way to move forward: You can always count on the strength of the group; give and share information, as well as learn and train at the same time. This growing collective intelligence helps students understand how a professional environment works. Each party must rely on the other in order to properly complete a project.
FAILING IS PROGRESSING
At 42, failing is not the end. It is AN end. It's the path to success: test a program, understand your mistakes, correct them and move forward. At 42, you are rewarded for finding your own solutions. This is not about mindlessly copying a model. Understanding is the only thing that matters, whichever path you use to reach it.
PEER-TO-PEER LEARNING
If you apply to 42, don't expect a "knowledgeable" person to teach you anything. You have to find the answers by yourself or ask fellow students to show you and explain things that you in turn will learn and transmit to someone else. This method allows you to move forward and sharpen your skills through research, experimentation and defending your personal approach to a given problem.
PEER-TO-PEER EVALUATION
In classical learning, evaluation happens at the end of the curriculum. At 42, this is when you learn the most. Peer evaluation requires students to evaluate each other's work with the help of a grading scale established by the pedagogical staff. This system supports dialogue and allows sharing of advice that will help students move forward and seek alternative methods. There is never one specific answer at 42. There is not one single model you must reproduce and learn by heart.
GROUP WORK IS NOT CHEATING
In a classroom, it's usually ill-advised to join forces or share advice in order to solve a problem. At 42, it's the other way around. When projects get too tough to tackle, creating a group helps share different points of view. By approaching someone struggling with the same problem, you can share your thoughts and perspectives. Everyone brings something so that, together, you can understand and remember the keys to achieving a project.
The Piscine is an opportunity to discover the teaching methods of 42 for a trial month: start the admission process today.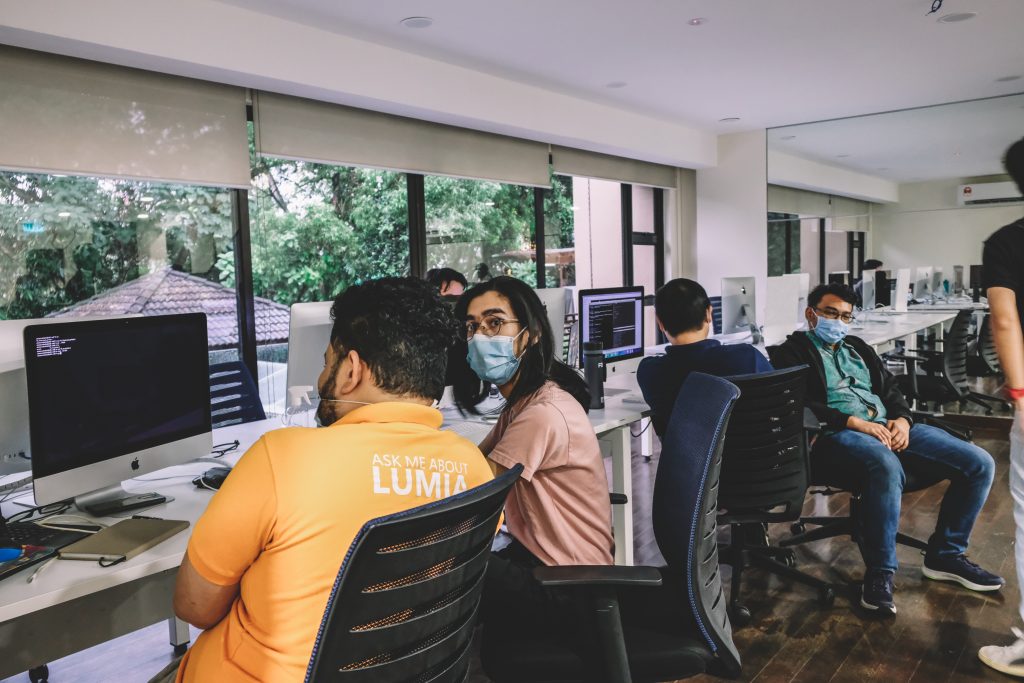 GAMIFICATION
GAMIFIED LEARNING
42 offers a motivational and entertaining environment, anchored in the thematic of gaming, known for improving the quality of teaching and students wellbeing. After failing, you try again until you pass, just like in a video game. Projects completed earns you Experience Points. You move along the curriculum as you pass various levels – and the skills you've acquired show on a personal record in the Intranet. You can even earn special achievements for special occasions and join coalitions that put you up against others in friendly competition.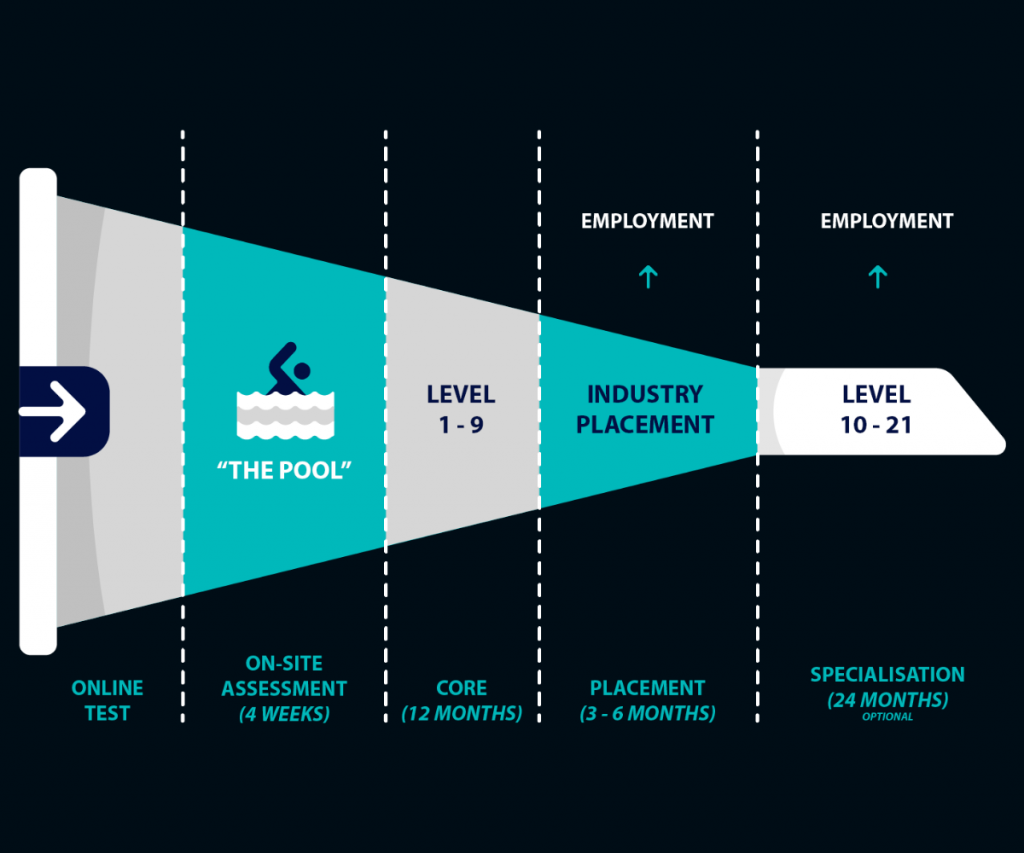 PROPRIETARY CURRICULUM TO FIND THE BEST TALENTS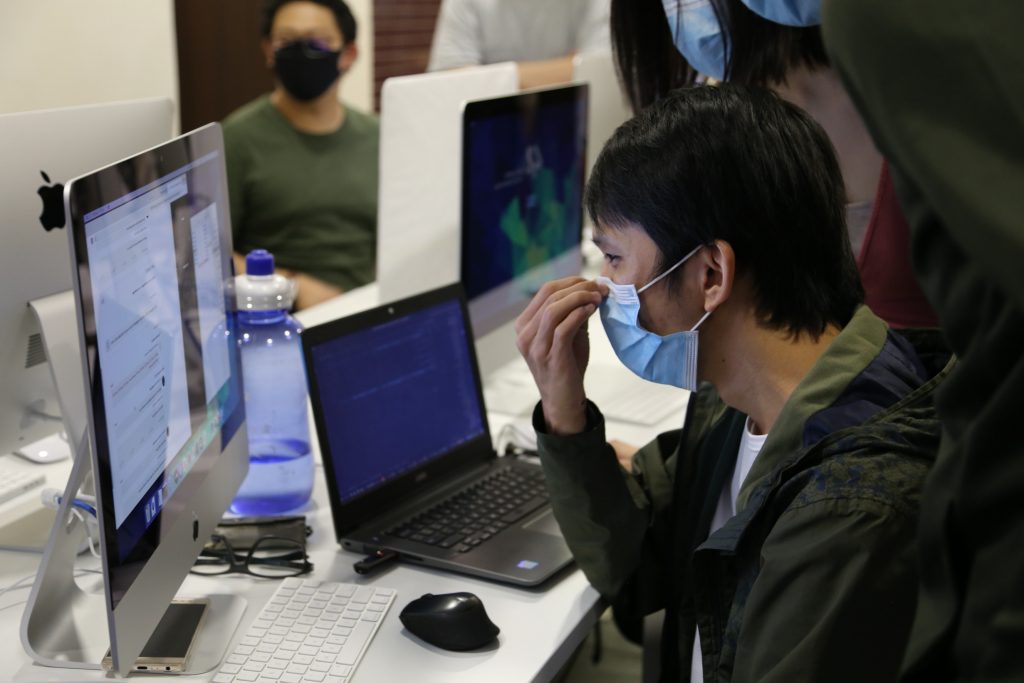 FACING TOMORROW
WHY LEARNING TO LEARN?
How can you create the world of tomorrow with technologies from the past? At 42, you learn to learn. Rather than learning specific trendy languages, the curriculum at 42 helps you understand and tackle any kind of language. Any training solely based on one specific language is bound to quickly become obsolete. The programming languages you learn at 42 help you learn concepts that you can use everywhere else.
TRAINING DURATION
3-YEAR CURRICULUM (ON AVERAGE)
Not everyone learns at the same pace, so why impose any? At 42, the programme doesn't follow any administrative or school calendar. On average, students integrate into the labor market after one to three years. The curriculum is split in two parts: the common core, which broadly covers all topics of computer science. In the second part, students specialise into their own favourite topic. The core curriculum must be completed in a maximum of 18 months. The second part can take longer to complete, depending on your specialisations. It's up to each student to set their schedule. Most requested projects are based on realistic expectations rather than imposed deadlines.
INITIAL TERM
The 18-month limit of the core curriculum may feel long to very committed students. However, it helps others move at their own pace and allows those who need to work at the same time or want to sharpen their skills to do so.
FREEZE
When facing the unexpected, students have a tool called anti-gravity unit to freeze their progress. This helps them take a break in the curriculum up to three times for no longer than 6 months in total.
LAUNCHPAD
After the core curriculum, students are immediately interested in the labor market, which is why we let you choose the end of your training to become Alumni. This shift can also occur after a period of inactivity and a specific level of skills obtained.